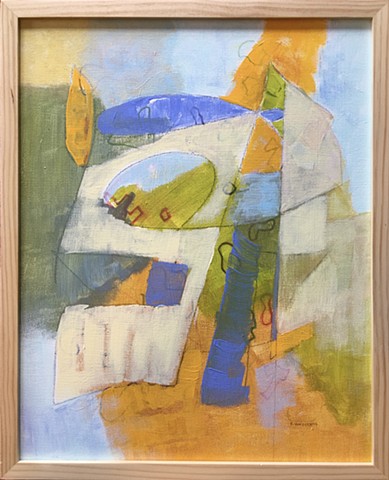 Ruth Vonderberg Artist / Painter
ruth@ruthvonderberg.com
Past experience as a graphic designer informs the sense of design and composition for my work as a fine artist. I enjoy experimenting with the versatility of mixed media including acrylic, oil pastel, paint marker, latex paint, wax pencil, ink and collage. I often use non-traditional tools. The interplay between media and the surface I have selected to work on allows me to build the complexity of visual interest I strive to achieve using color, pattern and texture. Exploring in this way is the challenge I enjoy and the satisfaction I get from the creative process.
Member: Shorewood Artists Guild
Member: League of Milwaukee Artists (LMA)
Member: Wisconsin Visual Artists (WVA)